Gary Lincoln-Hope, Group CEO
We have assembled the finest executive team, meticulously selected from top flight police, security and specialist intelligence communities both in Africa and UK.
Our mission has been to recruit an operational management team widely acknowledged to be in the top 5% of their respective professional peer groups, and amalgamate them with a simply unrivalled team of security operatives, surveillance officers and security technicians, to deliver a capability that is truly world leading. This provision is now up and running in Kenya.
However, the incredible talents of the global network of informers who offer unparalleled access and accurate ground truth in the context of political affiliations and corrupt allegiances of the territories in which they report, can not be overlooked. Nurtured over years of loyal service and handled by the members of XFOR team who bought their skills to the table, they afford anonymous and reliable information which is otherwise unavailable to the private market.
Together, the three component parts to this first rate team ensure XFOR Kenya maintains its position as the global leader in the theatre of investigation, information gathering and risk management.
We are XFOR!
Executive Team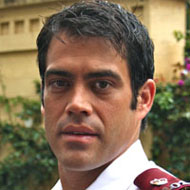 Gary Lincoln-Hope
Group CEO
Gary's professional career commenced as he completed training at the Royal Military Academy Sandhurst, culminating in the presentation of the executive 'Sword of Honor', awarded to the best Officer Cadet from over 250 on his course. He commissioned into the parachute regiment before undertaking operational duties across the globe, with extensive active duty in the Middle East and Africa. Gary?s decade of service included working very closely with the Kenyan Armed Forces.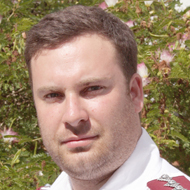 Aaron Kitchener
Group Communications Director
Aaron is a well-established member of XFOR Kenya. During his computer science studies at college, Aaron retained a part time job as a door supervisor. Upon graduating, he decided to make a career in the private security industry. Aaron established himself in many areas of the security sector from man guarding, cash and valuables in transit, holiday resort security and executive protection. Aaron started with XFOR UK as a team leader at a local Government site and was quickly promoted to Group Operations Director.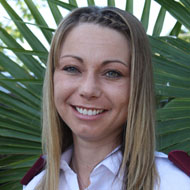 Richelle Hall
Group Managing Director
Richelle joined XFOR Kenya in June 2012 from Canada. She has 10 years experience in the international corporate financial sector in various management positions handling trust funds, investments, reporting both private and public financial statements, and creating and implementing organizational procedures. She also has 6 years experience in the Criminology field managing crisis and researching behavior. She's completed level 4 of her professional CGA Designation, holds a Bachelors Degree in Business Administration with a Major in Finance, as well as both a Diploma and an Advanced Certificate in Criminology.
Management Team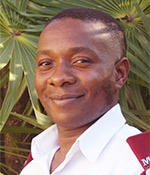 Lenus Mwakio
Human Resource Manager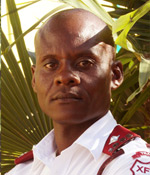 Daniel Amolo
Snr Operations Commander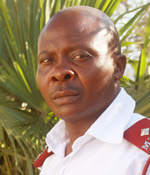 John Mbori
Communications Commander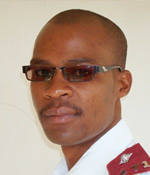 Simon Muchoyah
Communications Commander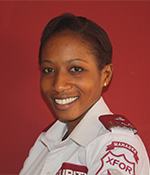 Gladys Lumbo
HQ Operations Commander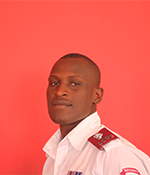 Douglas Omondi
Training Commander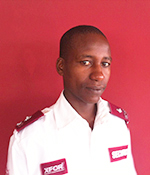 Patrick Muthami
A SQN Ops. Manager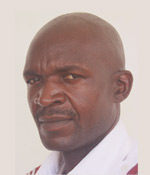 Francis Barasa
B SQN Ops. Manager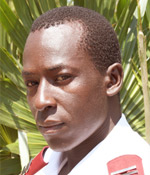 Durant Omondi
C SQN Ops. Manager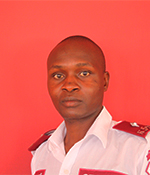 Edwin Kimayio
D SQN Ops. Manager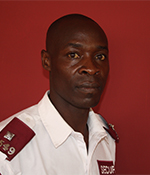 Peter Omwencha
E SQN Ops. Manager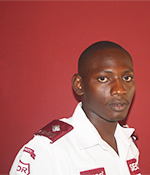 Aloise Njeru
F SQN Ops. Manager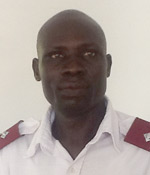 George Ouma
G SQN Ops. Manager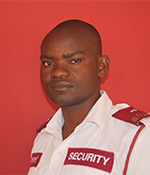 Felix Ogolla
H SQN Ops. Manager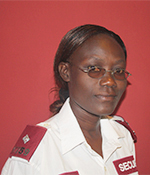 Nancy Mbolu
I SQN Ops. Manager
Samuel Ombega
Supplies Manager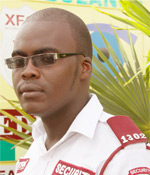 Evans Odour
E.M.S Paramedic Commander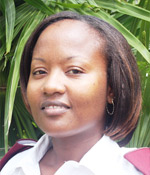 Caroline Maghanga
Office Manager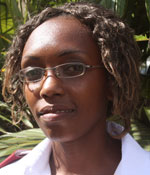 Angela Mjamba
HD Deployment Manager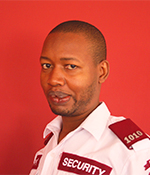 Kingsley Mwatati
Accountant